1.

Improve your circulation with a pre-flight massage.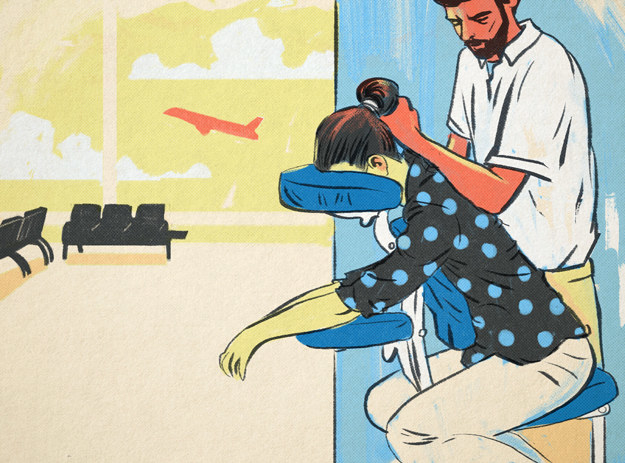 Obviously massages feel good, but did you know they also improve circulation and reduce high blood pressure? You might want to consider that since you'll be mostly sitting still for the next few hours.
2.

Try journaling.
Even if you don't journal at home, this is a great time to record your thoughts. Writing in a journal can help you clarify your thoughts and feelings, solve problems effectively, and reduce stress. Not to mention that when your trip is over and you're back home, it will be fun to look back on what you wrote in between travels and remember how you were feeling while you waited for takeoff.
3.

Shine your shoes — all of them!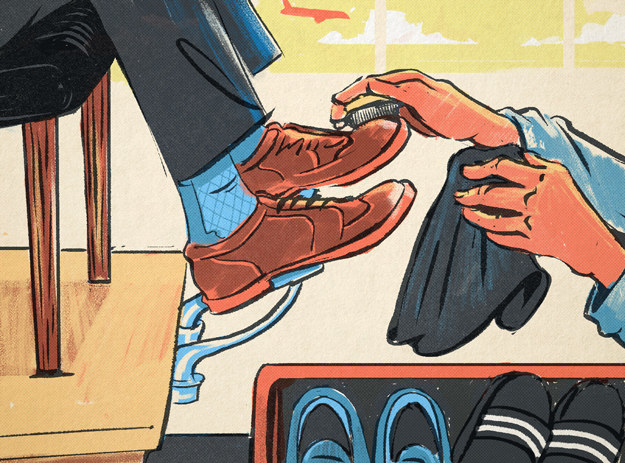 Hey, you're not going anywhere, so why not have every pair of shoes you packed polished while you wait for your next flight? Show off how well you clean up with those shiny shoes on your holiday get-togethers.
4.

Get some steps in while you catch up with a friend.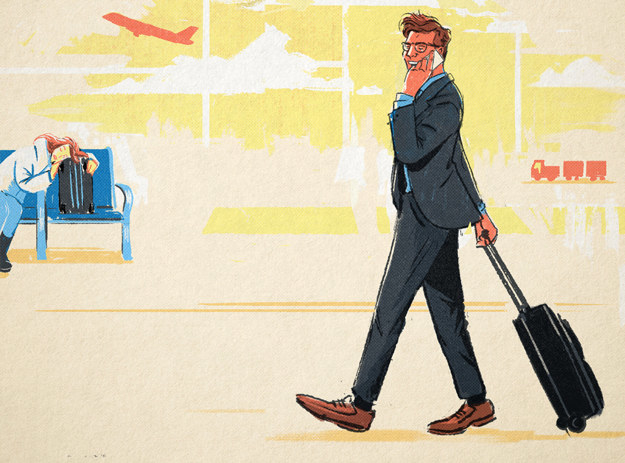 Ever wondered why you love to pace while you're on the phone? Science says it's because your body is reacting to a lack of visual feedback. Movement in between flights feels great, so this is the perfect time for a long chat with an old friend! Call a friend you've been meaning to connect with and exchange laughs and life updates while you walk around the airport.
5.

Release endorphins through yoga.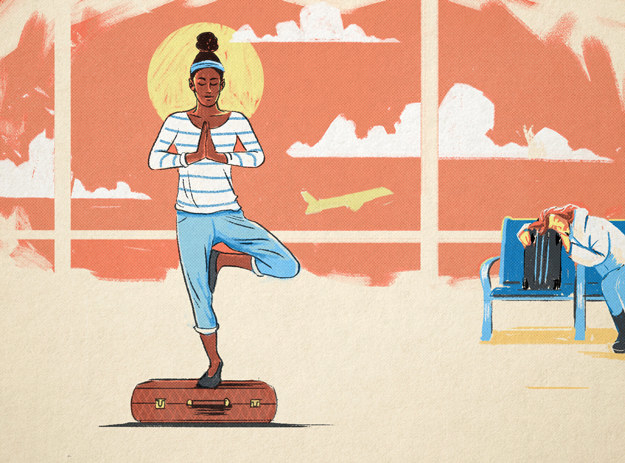 Exercising releases endorphins and boosts your immune system, so you'll be less susceptible to plane germs! Here's a guide to some beginner poses to try.
6.

Organize the pictures from your trip.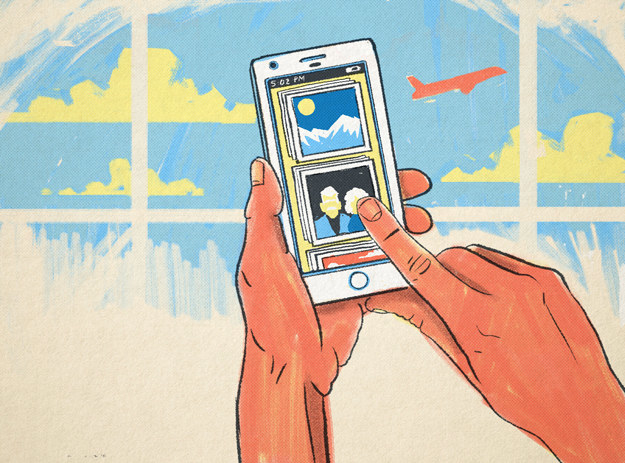 Why not use this time to review all the great pics you've taken so far? Not only that, but you can save yourself some work later by organizing your photos. Try an app like Picjoy or Slidebox to get your photos into albums and easy to find. Accomplish something while experiencing the joy that comes from looking at your loved ones!
7.

Reap health benefits by snacking on dark chocolate.
It's tempting to eat a massive soft pretzel with a sugary dipping sauce at the airport, but grab a fancy bar of dark chocolate instead. Chocolate, especially dark chocolate, lowers blood pressure because of its flavonoid content. Pretty sweet, huh?
8.

Indulge in a glass of red wine.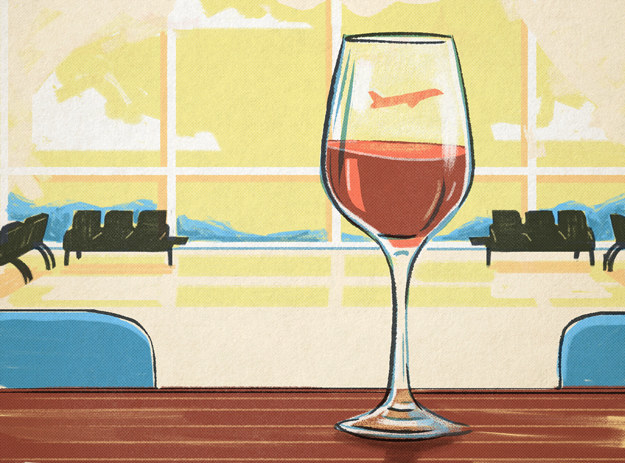 Surely you know by now that red wine has a plethora of health benefits. Studies show that the polyphenol flavonoids in red wine can reduce the risk of Alzheimer's disease and other types of dementia. Red wine also increases circulation in the body and the brain as well as lowering the risk of heart disease.
9.

Go outside and explore!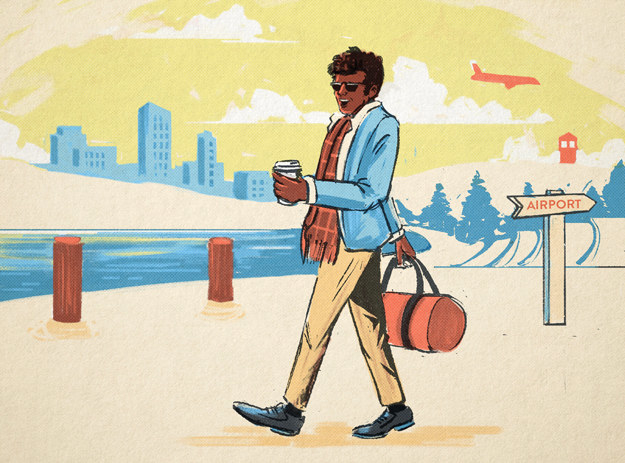 If your layover is longer than six hours, take a quick jaunt into the city of your connecting airport. Even if all you do is walk around and grab a cup of coffee, it's worth it to go out and discover part of a new city. Research suggests you'll regret it if you don't. And you're already there anyway! Just be sure to get back in time to go back through security.
The United MileagePlus Explorer Card offers tons of benefits to help you achieve all your travel aspirations! Join today and start earning miles for your next trip